THEMIS Major update
Hey everyone,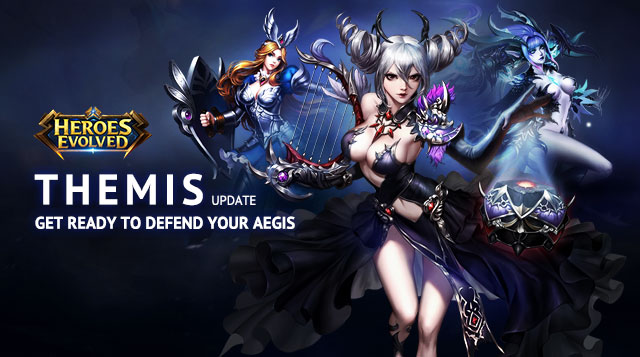 We want to let you know, when you send a message telling us what you think, or giving us some suggestions. We always read them, it takes a few days because of the amount of players we have. That number grows every day and we thank you all for supporting us, from the very beginning to just now. We listen, we think and we plan. We are gamers ourselves and we want to treat our players how we would want to be treated.
This month's update focuses on match balancing, we are happy to announce that we have made amendments to most of the hero abilities, items and gear. We have done this to ensure matches are not one-sided, and will continue to be a challenge no matter what your level.
In addition, we added a way you can let your friends know what you're doing in Heroes Evolved, now you can post on Facebook to brag about your wins. Whenever you win a match or new item, when you obtain a new Hero, even during a Rampage! There are several opportunities you have to gloat. You can even invite your friends direct from Facebook, get them to sign up and smite them down, show them who's the champion of the arena.
We have also summoned two new heroes for you, please welcome King Tut and Jackaroo!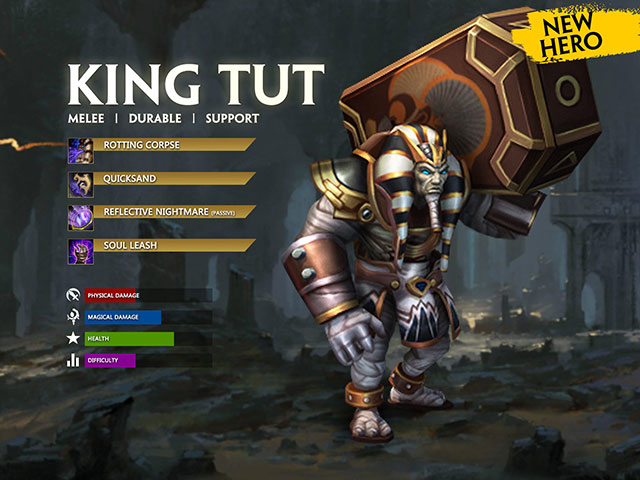 King Tut is ancient and awake, using his ghoulish abilities he can frighten the life out of most foes. With a good health level and a mixture of magical and physical damage. It's worth giving this old god a go!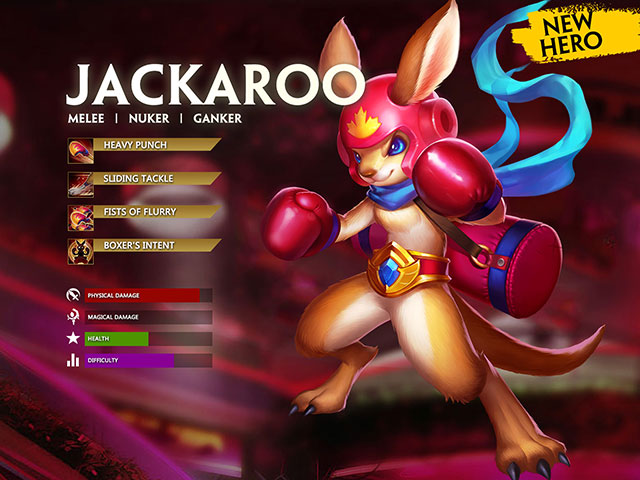 Jackaroo comes from a land down under, which is more likely to be Hell than Australia. This high speed marsupial deals pure, physical damage. Don't get too close to the fists of fury!
Click here to view the update page for details. For more information on the new Heroes, check out our Facebook page here, you can always join the community forums here.